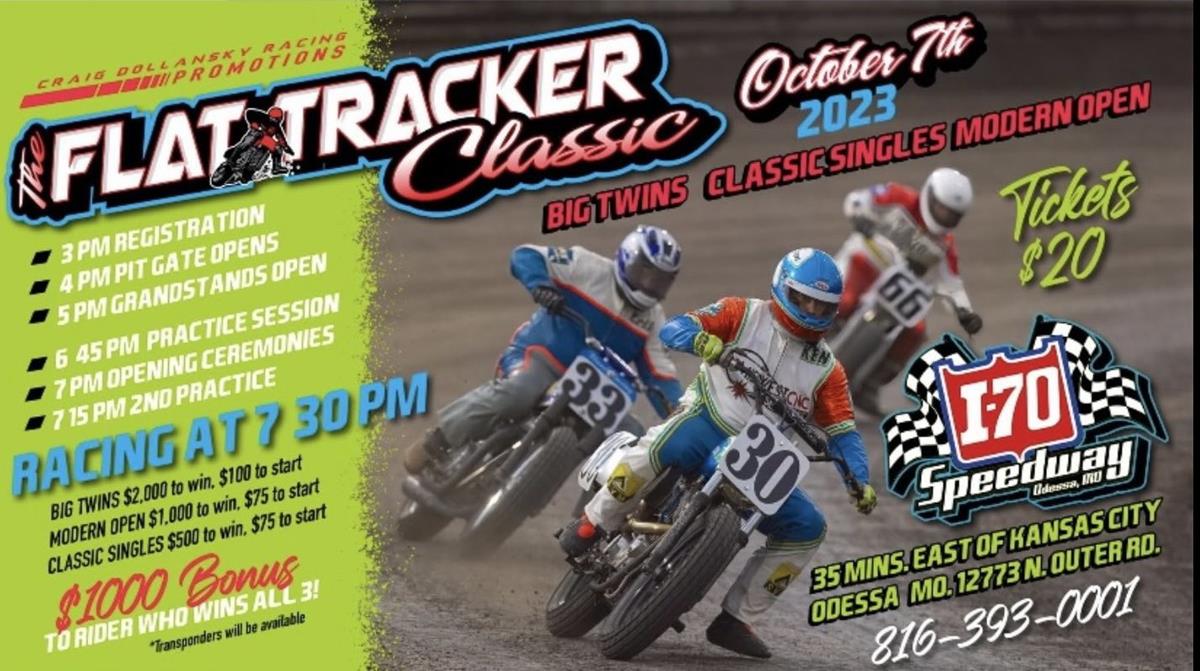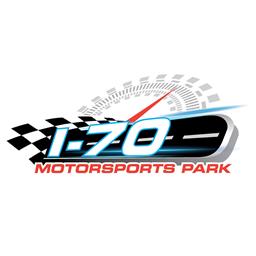 10/2/2023
I-70 Motorsports Park
---
FLAT TRACK MOTORCYCLES THIS SATURDAY AT I-70
ODESSA, MO. (October 2, 2023) – Flat track motorcycles invade I-70 Motorsports Park this Saturday, October 7 for the Flat Tracker Classic. Craig Dollansky Racing Promotions (CDR) will bring multiple classes including Big Twin, Classic Singles, and Modern Open. Spectators will have the opportunity to witness ultimate levels of bravery and flat track moto skill on display this Saturday at I-70.
Discounted pre-sale General Admission (GA) tickets for Flat Tracker Classic, Individual Suite tickets, and El Bandido Yankee Tequila Roof Top Bar tickets are available for purchase at https://thefoat.com/597784.
Adult General Admission = $20 per ticket online ($25 at the gate on October 7)
Kids Ages 4-12 = $5 per ticket
Kids 3 & Under = FREE
El Bandido Yankee Tequila Roof Top Bar (21+ Only) = $30 per ticket online ($35 at the gate on October 7)
Individual Suite Tickets = $50 per ticket
Full Suite Rental – Please Call (816) 393-0001 or email info@i70motorsportspark.com
General Camping is free with purchase of event ticket or pit pass. There are 68 spots available and will be distributed on a first come, first serve basis. 6 Premium Trackside Camping spots are available to reserve at https://thefoat.com/597784.
DAY OF FLAT TRACKER CLASSIC TIMELINE (OCT. 7):
12:00 PM – Camping Area Parking Open
4:00 PM – Pit Gates Open
5:00 PM – Ticket Office, Spectator Gates, & Merchandise Store Open
6:45 PM – First Practice Session
7:00 PM – Opening Ceremonies
Stay up to date with everything at I-70 Motorsports Park by following @i70msp on Instagram and Twitter and I-70 Motorsports Park on Facebook.
---
Article Credit: Brooke Shuman
Back to News