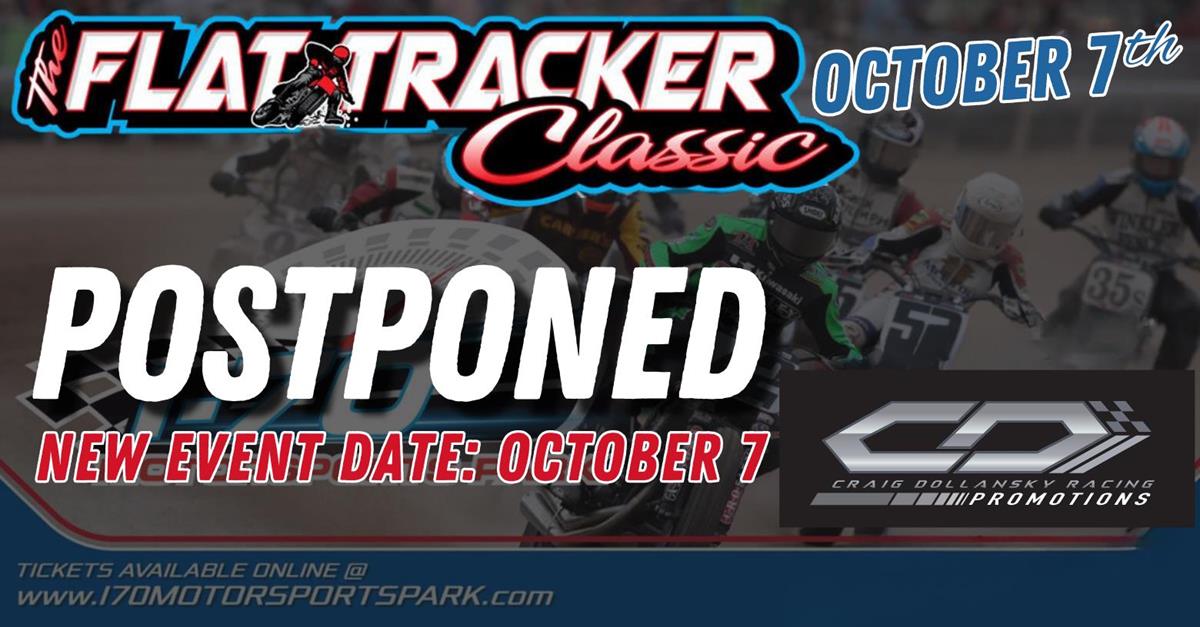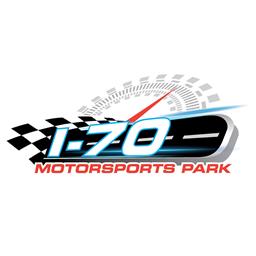 8/21/2023
I-70 Motorsports Park
---
FLAT TRACKER CLASSIC POSTPONED TO OCTOBER 7
ODESSA, MO. (August 21, 2023) – I-70 Motorsports Park's Flat Tracker Classic has been rescheduled for Saturday, October 7th, 2023, due to unanticipated scheduling conflicts, and series riders originally scheduled to attend are recovering from injuries resulting in limited participants in multiple classes.
"Our goal for 2023 at I-70 Motorsports Park has been to provide a diverse set of events appealing to multiple disciplines of motorsports enthusiasts while ensuring the product on track is as exciting and entertaining as we can possibly make it. With an excess of riders currently injured, or with other commitments, we have decided to postpone our Flat Tracker Classic." said Casey Shuman, I-70 Motorsports Park General Manager. "The decision to postpone our flat track motorcycle event was not taken lightly, and we have been as proactive as we possibly can. Unfortunately, the number of available competitors for this weekend's event was not going to provide the show our loyal fans deserve, and we as a team are not willing to open our gates to the public for an event with less than full fields of riders in our premier classes. That is not the high level of entertainment we hold our facility standard to, and although I know some fans will be disappointed in this announcement, I would just like to say that we are working very hard to make sure our new event date is a success. We plan to provide our fans with some exciting flat track action on the historic half mile, on October 7th."
Shuman has solidified a partnership between I-70 Motorsports Park and sprint car racing icon Craig Dollansky's flat track motorcycle series, CDR Promotions, for the new Flat Tracker Classic date on Saturday, October 7, 2023. Multiple classes will be competing including Big Twin, Classic Singles, and Modern Open. Pre-sale tickets are available for purchase here: https://thefoat.com/597784. Online tickets for the previous date of this event already purchased will be accepted as entry for the new event date.
Spectators with additional inquiries regarding ticketing information are advised to email info@i70motorsportspark.com.
Valuable sponsor opportunities are available for the Flat Tracker Classic. Contact Ryan Haas for more information here: ryanhaas@forwardsportsmarketing.com.
Stay up to date with everything at I-70 Motorsports Park by following @i70msp on Instagram and Twitter and I-70 Motorsports Park on Facebook.
---
Article Credit: Brooke Shuman
Back to News