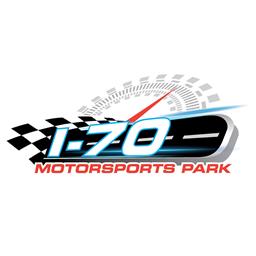 7/18/2023
I-70 Motorsports Park
---
HARVEST FESTIVAL VENDOR REGISTRATION OPEN
ODESSA, MO. (July 20, 2023) - I-70 Motorsports Park has officially opened up registration for the 2023 Harvest Festival taking place this fall on Saturday, October 21 and Sunday, October 22 from 11:00 AM - 7:00 PM daily.
I-70's Harvest Festival is a family focused event centered around an Autumn theme. Hayrides, live music, games, face painting, hot chocolate, and pumpkins are a few things you'll be sure to see at this event. This will be a one-of-a-kind opportunity to shop small and support local food and merchandise vendors.
The Jimmy Harris Band will be performing live music at designated times that will be announced at a later date once finalized. I-70 Motorsports Park Officials are working with a local motocross group to provide entertainment during the Harvest Festival each day.
Vendors seeking to participate in I-70's Harvest Festival can review the Vendor Info & Application Document here: www.i70motorsportspark.com/vendors. Vendor spaces measure out 10'x10' each and will cost $200 per space for the weekend. Vendors are welcome to purchase multiple spaces if needed. Vendor spaces with electric provided are limited and will be charged an extra $50.
Valuable sponsor opportunities are available for this event. Contact Ryan Haas for more information here: ryanhaas@forwardsportsmarketing.com.
Stay up to date with everything at I-70 Motorsports Park by following @i70msp on Instagram and Twitter and I-70 Motorsports Park on Facebook.
---
Article Credit: Brooke Shuman
Back to News